A Day in the Life of a Publishing Consultant
Hello readers! Peter Lopez, Xulon Press Publishing Consultant, here! Glad to make your acquaintance. Publishing is an extraordinary process and those who take the calls on the front end must have a passion to serve. I'm part of the bridge that spans the gap between the author's laptop and the shelf at the local bookstore, so my job is equal parts dream advisor and task scheduler. It's like I always say, "You've got to keep things on schedule," because we spend a significant amount of time hearing about the author's book, their dreams, their passion and above all fears. Want a behind-the-scenes peek at what the average day looks like? Follow me, friend!
6:45 a.m.
Alarm goes off. Smack snooze button. Should've skipped those late-night reruns. I suddenly remember we have a sales meeting this morning, so I'm out of bed and into shower before you can say lickety-split.
7:30 a.m.
Drop my son at school. Check. Dunkin Donuts medium coffee with cream and 4 sugars. Check. As I wait, I think about how ridiculous it is that I'm paying $1.97 for coffee when I could have made it for free if I hadn't hit that snooze button…
9:11 a.m.
Finally at my desk. As I turn my computer on, I yell to my co-worker that my Yankees are in first place, unlike his Detroit Tigers (insert boos here).  Time to grab what's left of my lukewarm coffee and head to our sales meeting with Sales Manager Don Newman. I call him "Coach"; he gets us ready for the day and always ends with a prayer.
11:00 a.m.
I dive headfirst into making calls to authors; on my fifth call a very sweet lady picks up the phone and tells me about her children's book. I'm mesmerized because she's 72 years old and totally on fire about publishing! Other calls start beeping through and I remember that I have a proposal to send out. I start typing as fast as I can.
11:17 a.m.
The children's author takes the step of faith and tells me that she doesn't want to die without fulfilling her dream of publishing a book. We set up some deadlines and benchmarks.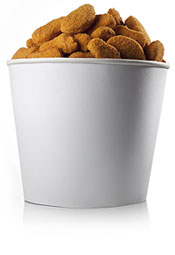 11:41 a.m.
Ninth phone call. The famous daily email trail starts up: "Chinese buffet or Chick-fil-A?!"
11:58 a.m.
I let out a huge sigh of relief and hit "send" on the multi-book proposal. I finally decide on nuggets… or whatever you call those yummy little things.
12:46 a.m.
After a quick lunch with some members of my Xulon family, it's time to head back. As usual, the girls from editorial want to make a stop at Starbucks. Lord, help us all!
1:11 p.m.
Back to my desk (and regretting that last nugget), my phone is getting a workout as it rings off the hook. The production department asks me to jog over for a question on a book cover concept. I arrive breathless to the other side of the building; Karla Castellon and Jose Medina look at me like I'm crazy. José walks away, saying "those publishing consultants always ask for the impossible." Haha!
1:32 p.m.
Back on the phone, I get a call from an author I spoke to seven months ago. She reminds me that I encouraged her with my no-excuse phrase: "Two pages a day will get your book published right away!" She's ready now and we talk about distribution and marketing.
2:25 p.m.
Seventeen calls in: left a voicemail for an author in Africa, called someone in Canada and reviewed a book about apologetics.  I should've brought back more nuggets for a snack.
3:11 p.m.
Energy drink time. I'm ready to rock and roll… did I just say ready to rock and roll?! The rumble in the room gets louder because our west-coast authors are calling in now.
3:45 p.m.
23 calls, 4 proposals out and 7 books shipped. Who's having a good day?! This guy! A co-worker stops by my desk to ask about a book; we debate the content in a friendly manner and I remind him that the Knicks are on tonight, so he can feel free to donate his prayers to my cause.
5:47 p.m.
Stop by my manager's office to grab a handful of Halls cough drops from his candy jar. I'm going to wrap up a coaching session with an author and then call a pastor about his leadership book… Oh yeah, did I mention he wants it done in 3 weeks?!
6:37 p.m.
I'm riding home, happy and fulfilled, when my son calls from my wife's cell phone. He tells me how much he missed me today at school and "Hey dad, can you stop and pick up chicken nuggets?"
Peter Lopez has been a Publishing Consultant with Xulon Press since 2011, and is one of the most beloved members of the Xulon Press family. He's passionate about family, faith and helping authors make their dreams come true!
Tags: Peter Lopez